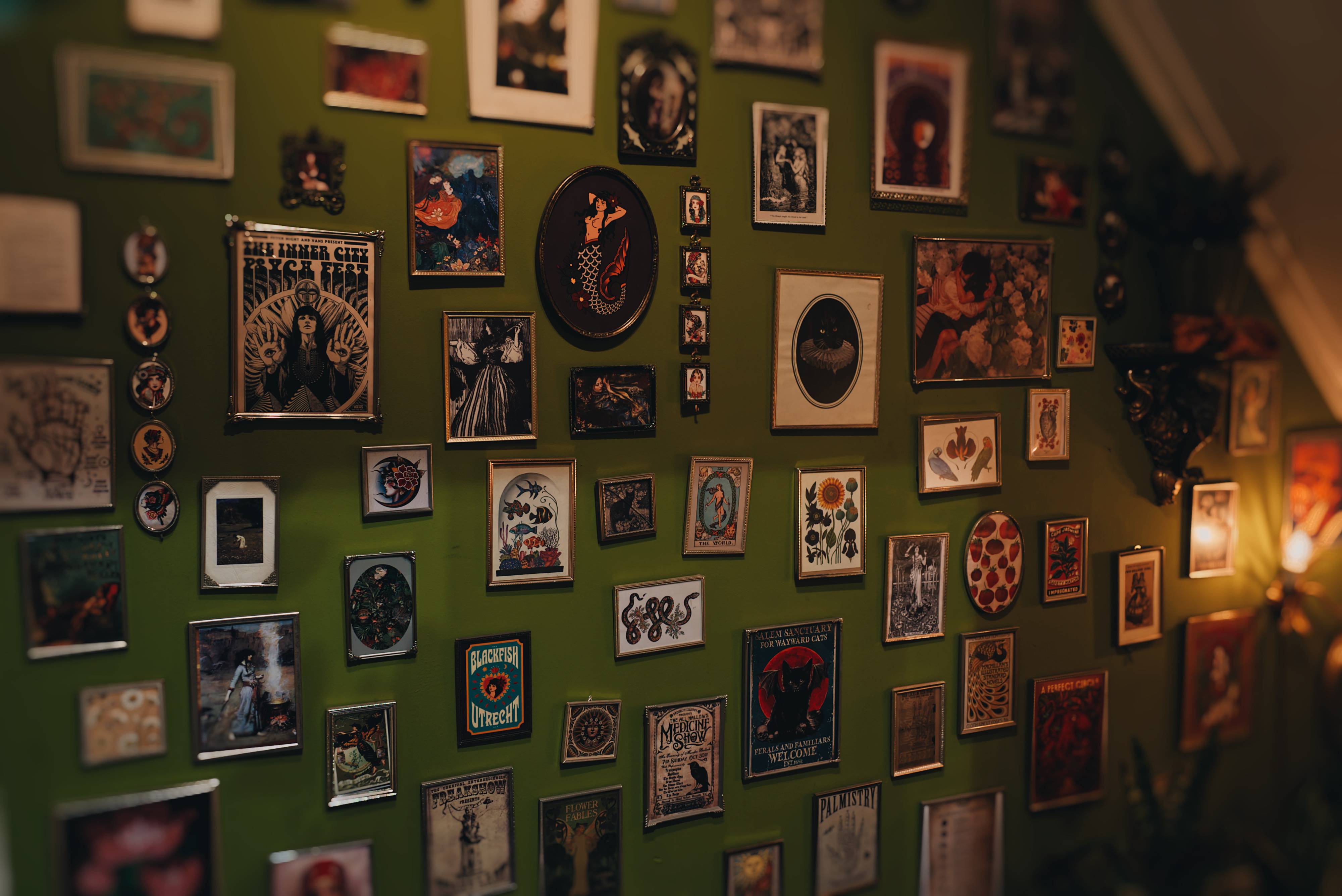 Information
BLACKFISH Brand New & Vintage
Voorstraat 6
3512AM Utrecht
The Netherlands Open in Googlemaps
---
Frequently asked questions
Order Issues
1.1

What is the delivery time?
1.2

I have not received an order confirmation?
1.3

Can I pay with my blackfish credit / gift card?
1.4

What payment methods can I use?
1.5

Something went wrong during the payment process. What should I do?
Returns & Refunds
2.1

What are the return conditions of your physical store?

Our physical (brick&mortar) store in Utrecht has different return conditions than the webshop. You can read about them here
2.2

How do I return an item?

• If the ordered item is not what you expected, you may return this item within 14 days after receiving your package.

• Please note: we do not take back clothing that has been worn, clothing with (make-up) stains or damaged clothing. All clothing tags must be present. Make-up, earrings, underwear, lingerie and swimwear can only returned if they are unopened, or if it's clearly visible that they weren't used (this is because of hygiene).

• If your return meets the aforementioned conditions, you can send out your return:

 

Return Shipment

• Optional: check the reason you want to return the items on the supplied return form. 

• Items should be returned undamaged, with the original hangtags attached and unworn. Sealed items can only be returned unopened and sealed. 

• You can use the original box or shipping bag for your return shipment. If the plastic packaging has been damaged and can no longer be sealed with tape,  then we kindly ask you to use an old box or alternative packaging.

• Within 14 days of receiving your order, and including a return form, send the items to the address below. For returns within Europe you can also create a return label via the track & trace email.

 

BLACKFISH

Voorstraat 6
3512 AM
Utrecht
THE NETHERLANDS

 

IMPORTANT: The return shipping costs are for your own account!
2.3

Can I also return a product in the (physical) store?

You can also return your item(s) at our (brick and mortar) store in Utrecht. If you do, don't forget to bring the packing slip, invoice or a valid ID, so we can verify it's really you. 

We cannot refund your payment at the spot; this will happen online. The refunded amount will be transferred back to the (bank)account you used to make the payment. 
2.4

Can I also return 'sale' items?
2.5

When and how do I get my money back?

As soon as we have received your package, we will check the items and we will, after approval, transfer the amount to be credited back to you. We will transfer this within 7 business days on the (bank)account known to us. You will receive a confirmation email as soon as we have refunded the amount.
If your money is not credited to your account after 7 business days, please contact us!
2.6

I want to exchange my product(s) for a different size or different product. How does that work?

You may want to exchange a product for a different size or different product. This is possible, of course!

1. Return your product(s) as described at section 2.1 (above)

2. Order the new product (or a different size) on our webshop. (you're making a new order).

3. As soon as we have received your returned item you will be notified. We deposit the money back to the account known to us, at the latest 7 days after receiving your returned product(s).
2.7

Can I return items from different orders in one box?

You can safely return multiple orders in one box as long as you follow the aforementioned steps of returning items.  Don't forget to include the Return Forms!
2.8

How do I return items that I have received in a plastic bag?

It is possible that you receive an order in a plastic bag ('shipping bag'), instead of a cardboard box. The process to return this order is the same as with a box. 

Has the plastic packaging been damaged very badly when opened and can it no longer be sealed with tape? Then we kindly ask you to use an old box or alternative packaging.
2.9

Do I also get my shipping and payment costs refunded?

If you return an order, you will also be reimbursed for the shipping costs and (if applicable) payment costs. If you only send back a part of your order, the payment and shipping costs will not be credited.

If you had the advantage of free shipping above €75 (or €100 outside the Netherlands), and the order amount after return is lower than €75/€100, then we still charge the shipping costs by settling it with the to be returned amount. We do this to prevent abuse of our 'free shipping' service.
2.10

How does the warranty on articles work?

You are always entitled to the legal Dutch warranty. This means that a product is or must do what the consumer can expect in all reasonableness.

If this is not the case, please contact us. Then we'll look at what we can do for you.

Defects that are not covered by the warranty:

Normal wear and tear of clothing.
Normal wear and tear from outside effects.
Defects caused by incorrect or intensive use.
Excessive perspiration.
Delivery and discolouration of clothing.
The pilling of clothing.
Defects caused by washing or drying.
Wear to swimwear. Defects caused by external influences, for example; friction, sharp objects or chemicals.
Defects in water- and/or windproofness of clothing, unless strictly stated in the product description in our webshop.
Articles that cause physical discomfort because of the fit or model, for example; sweating or blistering.
2.11

My article is defective. What should I do?

When an item is damaged or defective, you can use your Dutch right of reclamation.

For this we kindly ask you to send us the following by mail to [email protected]

A clear and complete description of how the damage or the defect occurred.
Three to four photos that prove the damage or the defect.
The damage or the defect must be clearly visible on at least one photo.
In addition, the complete article must be photographed once with the front and once with the back.
Please note that the e-mail, including photos, does not exceed 18 MB. We therefore recommend that you send your photos as a JPEG file.
After receiving the photos your request will be processed as soon as possible. You will receive a message within a few days about the further processing of your request.


You can also come to our physical store in Utrecht with the defective item, and we'll look for a solution right away. 
Other questions
3.1

My question isn't mentioned

If you have a question or problem not mentioned above, please contact us!

You can mail us at [email protected] or call us at (+31)(0)30 662 43 95 (available during our opening hours).

You can also visit our physical store:

BLACKFISH

Voorstraat 6

3512 AM, Utrecht

THE NETHERLANDS

Monday: 12:00 till 18:00

Tuesday to Saturday: 11:00 till 18:00 

Sunday: 12:00 till 17:00 

Central European Time 'CET' - Check Google for up-to-date opening hours during holidays