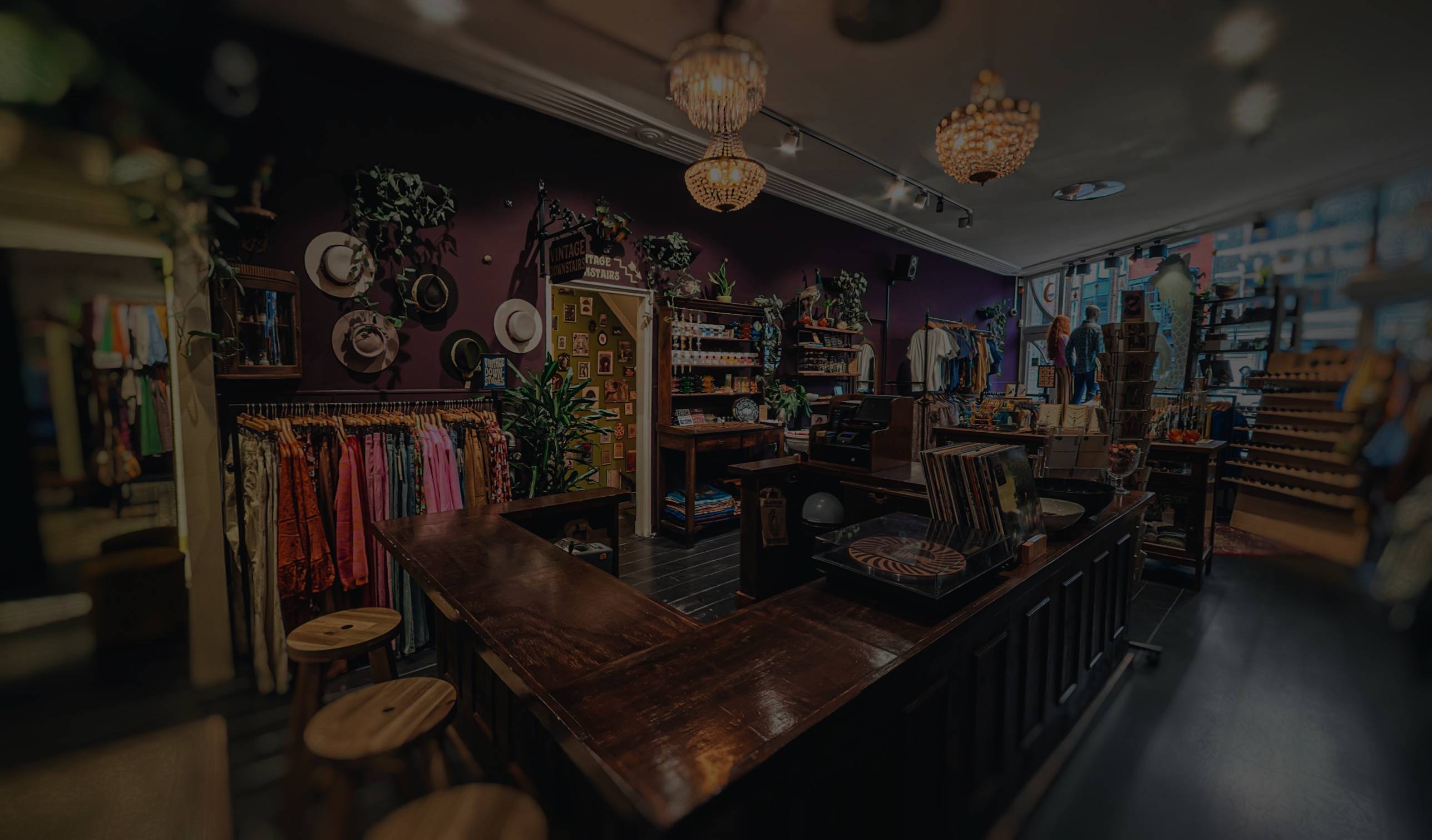 Step into our vintage wonderland at BLACKFISH!
Visit our cozy store in Utrecht and take an adventurous descent into the mysterious basement, where time seems to slow down and each piece of clothing tells its own story.
Once downstairs, surrounded by the soft glow of second-hand finds, you'll find yourself in a timeless space where each garment has a unique personality. It is simply impossible to sell all these items online because each one has its own unique character. We believe in the power of personal discovery, where every visit to our store is an adventure to uncover new treasures.
Our collection is compiled with love and regularly updated with new timeless finds. Whether you're looking for bright retro shirts, enchanting hippie dresses, or romantic blouses, at BLACKFISH you'll find stylish and sustainable garments that tell stories. As you browse, you can relax with a complimentary cold beer from our fridge and enjoy the timeless charm of our arcade cabinet with retro games.
At BLACKFISH, we embrace the past and let you experience the magic of vintage clothing in a contemporary way. So, step inside, take your time, and let yourself be carried away on a nostalgic journey through fashion history. We look forward to welcoming you to our unique world, where the real gems are not online, but waiting for you in our basement!